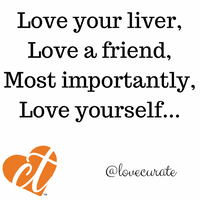 Love your liver,
Love a friend,
Most importantly,
Love yourself...
Valentine's Day is Sunday and we are here to help you out with those last minute gifts.  Whether that be forwarding your Honey this email (wink, wink), gifting something to a friend, or gifting something to yourself!  Besides, that's what Cura.Te is all about — caring for yourself.
Here's some ideas for ya!
Lavender Love Package - all of our lavender scented products
Valentine's Packages with Studio451 Jewelry
Love Your Liver Herbal Blends Kit plus our heart tea infuser
Love Your Face with our 3 Step Facial Package
Love Your Body with our 7 Pack Soap Bundle
Love Your Home with our Household Starter Kit
Love Your Teeth with our Oral Care Package
Love Your Bath with our Bath Bombs
We have items for that guy on your list, too!   Some of our favorites for him are pine cedarwood soap, sea salt soap, oatmeal soap, beard oil, deodorant, and lemon bergamot lip balm.
We'll be happy to add a gift note for you.  Let us know what you'd like to say, and we'll add a handwritten note in your gift.  (PS - If ordering for yourself, we recommend saying, "I love you".) 
Order today!
I love you and am so grateful for you!
Cura te,
Jenny
#loveyourliver #loveafriend #loveyourself #liverrescue #MMprotocol #medicalmediumliver #love #valentines #valentines2021 #valentinesforhim #valentinesforher #lovecurate #howdoyoucurate #cleanestproductsontheplanet #durangocoloradobusiness #futurecenturionlife #maketodayamazing #orderforvalentines #valentinesforlovers #careforyouself #giveyourselflove #fillyourcup #sandiego #lasvegas #denverorganic #coloradoorganic #organicfamily #organickids #organicbaby